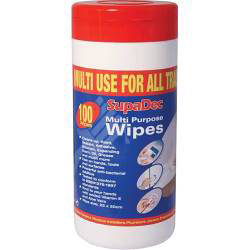 Add To Basket:
Features:
Cleans up; Paint, Sealant, Adhesive,Bitumen, Expanding foam, Oil, Greaseand much more
Use on hands, tools and surfaces
Powerful anti-bacterial additive
Tested to conform to BSEN1276:1997
Kind to your hands
with added Vitamin E and Aloe Vera
Wipe size; 25 X 20cm
Found this product cheaper elsewhere?
We check 100's of prices daily to bring you consistently low prices and best value. We're confident you can't beat our price but if you think another company has, let us know and we'll do our best to beat their offer.
Do you have a query?
If you have any questions, or need more information, please get in touch and we'll get back to you as soon as possible.